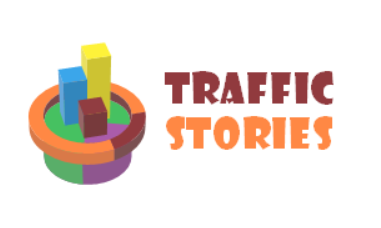 Traffic Stories is a comprehensive server access analytics platform that can be used for performance benchmarking, user behavior understanding, and security monitoring.
Each Traffic Stories deployment consists of an intercepting component, and a web dashboard, in the form of a Gyroscope project. A Traffic Stories system is either bundled in a Gyroscope project, as part of an Antradar custom ERP solution, or sold separately as portal binaries. Antradar and its solution partners are authorized to license and distribute standalone Traffic Stories, or TS binaries.
System Requirements
Like its predecessor, the "Server Access Dashboard", Traffic Stories log interceptor runs on both Windows and Linux on a variety of server products, including but not limited to Apache, IIS and Nginx.
The log database must run both MySQL and ClickHouse. This effectively restricts a TS database to Linux. A Windows user could either run a Linux subsystem on the same host, or point to a Linux server on the local network, or use an SSH tunnel to securely reach a TS server in the public cloud.
A private network is always preferred over an SSH tunnel due to network latency and encryption overhead.
Licensing Terms
Traffic Stories is a licensed product. Its use is unlimited when it is part of a larger Gyroscope solution. The fact that the dashboard itself runs in Gyroscope does not qualify for unlimited use.
In standalone mode, both the interceptor and the dashboard are limited. The interceptor binary has an expiry date and an hourly tracking rate. When the hourly rate is exhausted, the web request is still registered but with redacted details. Different license types corresponds to different hourly capacities.
Each TS binary is digitally signed by an issuing authority, who determines the terms of the license. In the event of a multi-location deployment, the regional distributor can be contacted separately, or a Master Authority can be elected to consolidate the licenses.