Gyroscope has a long established tradition of supporting as many web browsers as possible - not just browsers in desktops and smart phones, but in legacy and embedded devices as well.
When was the last time you saw one of these?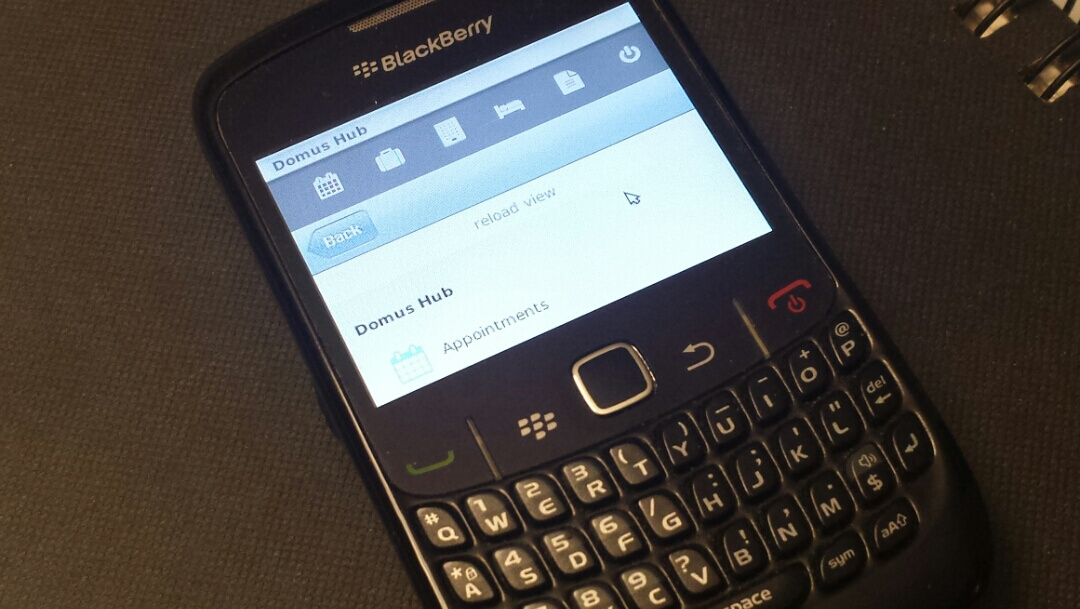 Sure, it is a novelty to run Gyroscope on a museum artifact. But this is more practical than running Doom on a graphic calculator. The BlackBerry browsing capability is extended by Opera Mini, which also runs on many other feature phones. Although Opera Mini is smart enough to simulate interactive web applications with static pages, much like converting a motion picture in still slides, certain JavaScript events aren't supported. Gyroscope's adaptive mode detects Opera Mini and provides sensible adjustments where needed. As long as the device has JVM, an Opera Mini can be planted, and subsequently a Gyroscope application can be operational.
Since 10.0, Kindle Paper White support mode (KPW) was added: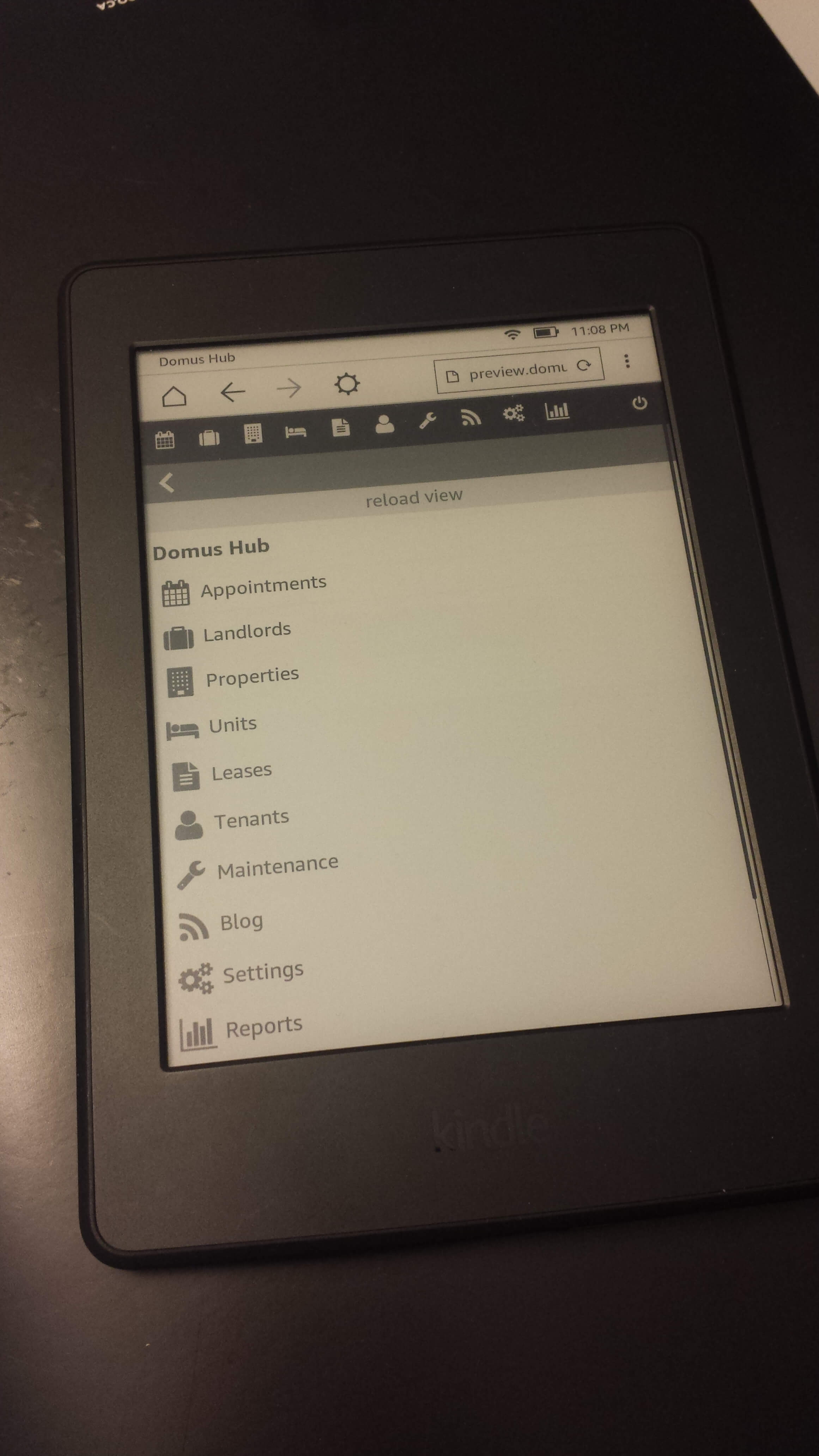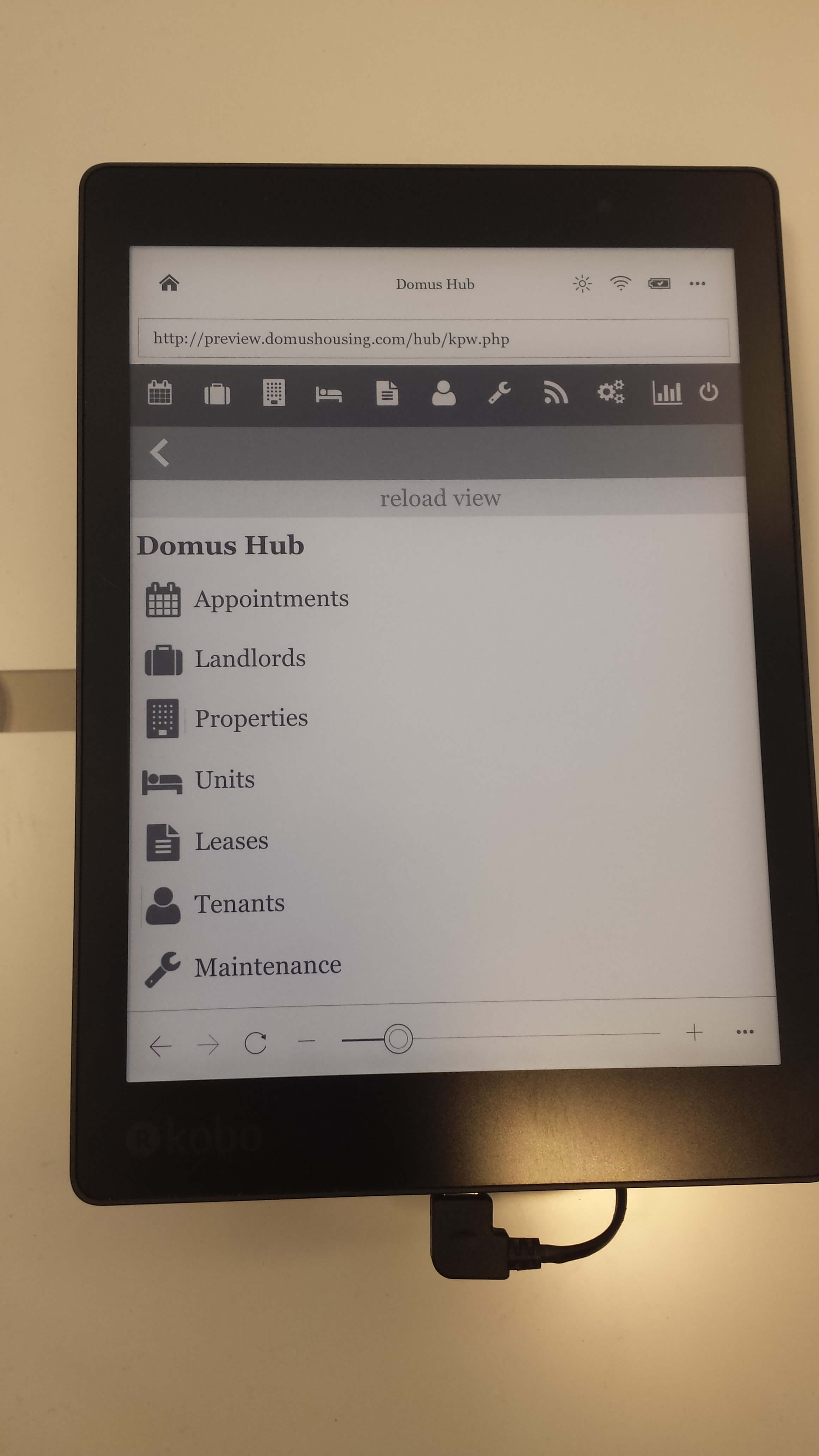 And starting 10.6, more ebook readers were added to the KPW mode. Gyroscope's adaptive modes are named after the first device they are tested on. For example, the smart phone adaptive mode runs on iphone.php, even though it is optimized for both iOS and Android devices. Similarly, PaperWhite, Kobo and Nook are sent to kpw.php.
The challenge of book readers is their high pixel density, and their absolute disregard for the device-width meta tag. As a result, texts in web pages are too small to be usable. The KPW mode uses an entirely different set of styling assets to force large print.
Ebook readers are ideal for outdoor use. They have long lasting batteries, and their screens can be read under direct sunlight. Paired with either a tethering smart phone, or a more advanced satellite hotspot unit, a Kindle Paperwhite can offer unparalleled tactical advantage.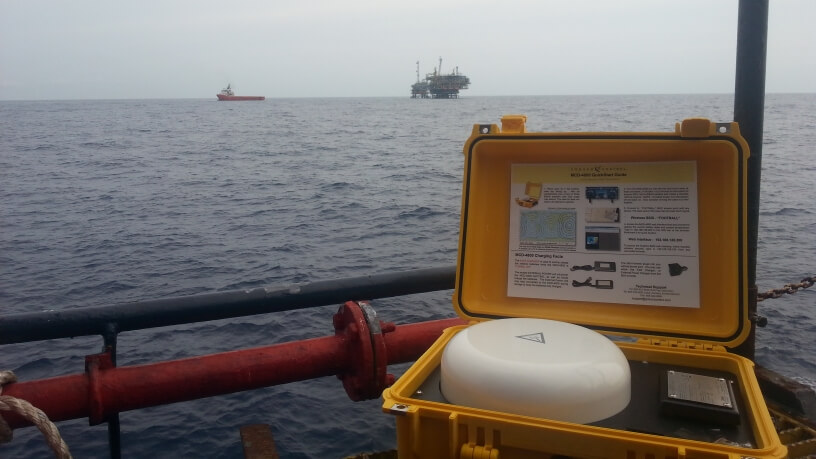 In case you wonder, Gyroscope is slim enough to operate smoothly on standard class 2 BGAN (464kbps down, 448kbps up, 1300ms latency). Each page load (measured by listing view; mileage varies for detail view) completes in under 2 seconds. To put things in perspective, Google's home page took 5 seconds to load.
Next up, TV browsers.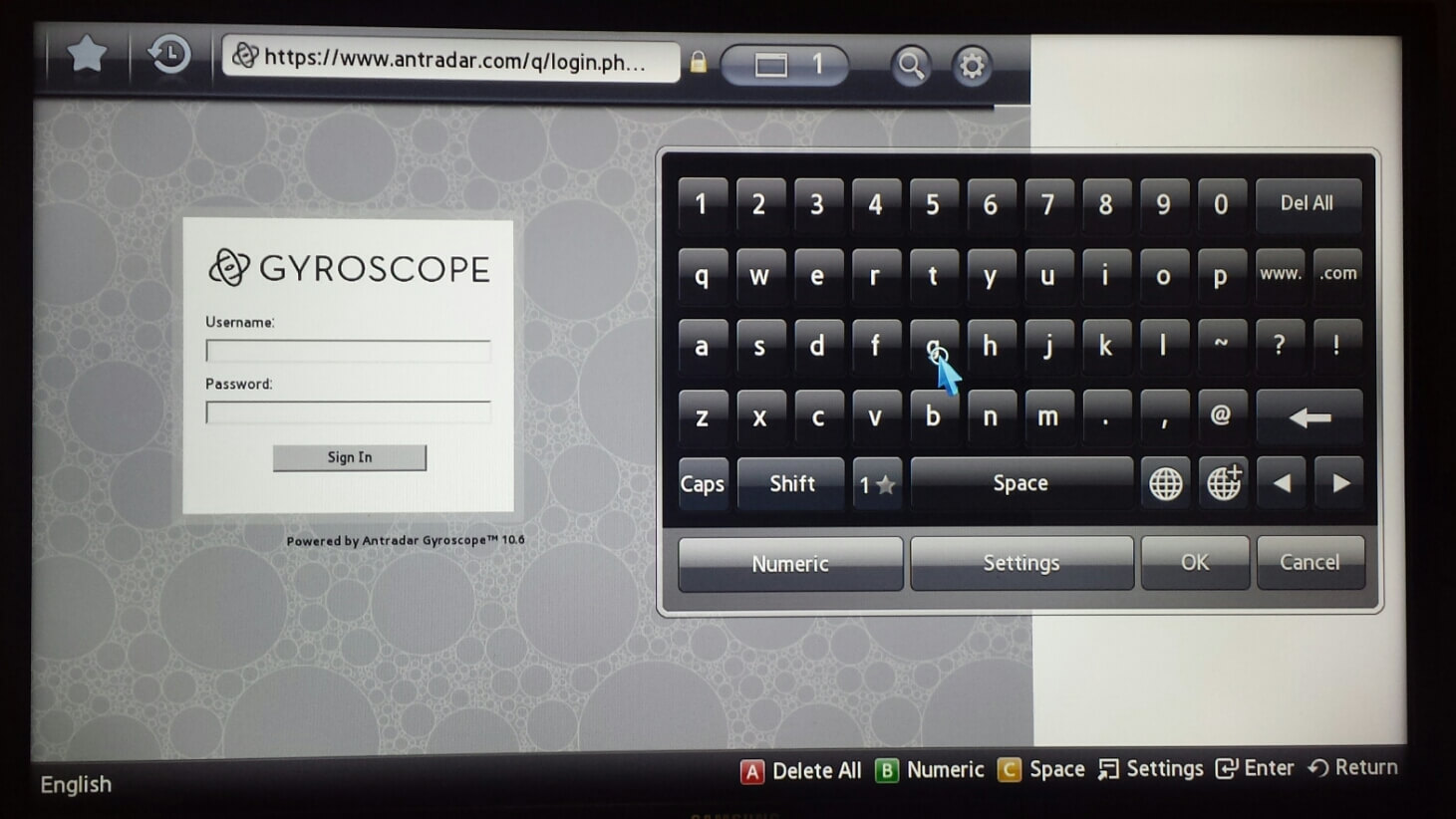 The Samsung Smart TV comes with a web-kit based browser. Many other smart TVs are also taking advantage of the open source code base. The hardware of these TVs, however, does not quite match the smarts of the browser. Many HTML 5 features are supported in theory but result in unpredictable behavior such as stalling and crashing. Gyroscope detects these TVs and turn off offending features such as web push notification.